It's a big year for food trucks in Portland as ELEVEN new food trucks have announced that they are rolling into Portland this 2021. Here's a breakdown of the food trucks expected to open this year. Let us know in the comments which food truck you are most looking forward to trying.
Know of an incoming food truck or planning to open a food truck of your own? Email us at info @portlandoldport.com & we will add you to this list.
Cheese the Day: Serving the Greater Portland area with even greater grilled cheese made just for adults, owner Aaron Milberger has always had a passion for cooking. Cheese the Day will be operating to start out of Windham in April (weather permitting) but adding Portland dates as the year goes on. The menu will be regionally sourced, seasonal, fresh, & made with quality ingredients that offer a bit of indulgence.
Curbside Comforts: Opening in the spring of 2021, Curbside Comforts Food Truck will offer plant-based vegan comfort food. Owners Suzanne & Trent Grace are preparing a menu that will be sure to please including mac & cheese with various toppings & vegan soft-serve ice cream! Gluten-free options will be available & ingredients will be locally sourced as often as possible. Curbside Comforts will serve Portland & the surrounding areas.
Iron Clad Eats: Offering "metal-ass food" with "big & loud flavors", Iron Clad Eats is expected to launch this spring with a focus on street tacos inspired by regional favorites. Unique & fun, Iron Clad Eats is brought to us by Chef Joe McCluskey, along with family members Dan McCluskey & Stephanie McCort, all of whom with years of experience in the food & tourism industry in both Maine & New York City.
La Fritanga: Brought to Portland by the team of Maiz located on Forest Avenue, La Fritanga will be offering an abbreviated Maiz menu with a focus on pasabocas (street eats). According to their Instagram, "La Fritanga generally refers to all the amazing fried treats you might find on the streets of Cartagena", which includes empanadas, buñuelos, carimañolas, & arepa e' huevos.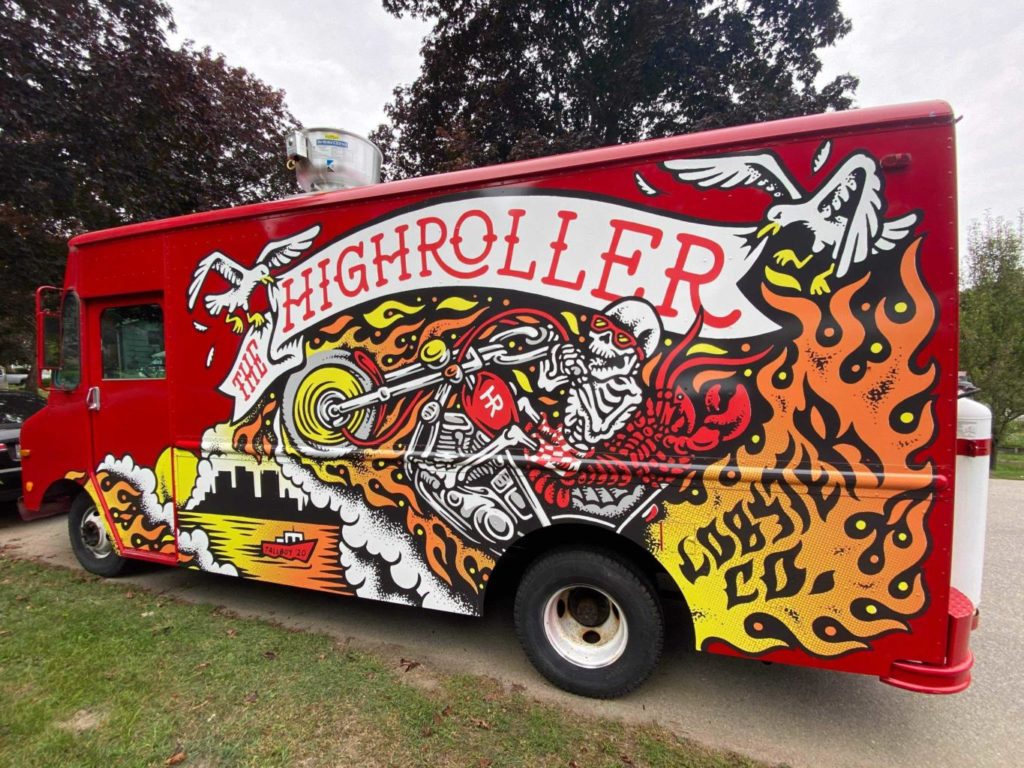 The Highroller Lobster Co: While The Highroller Lobster Co. is no newcomer to the Portland area, they have been working hard on launching their own food truck as a way to reconnect to their original roots. Launch date is TBD but expected to hit the streets of Portland in early summer.
The Shuck Wagon: If you visited Austin Street Brewery, Fore River Brewing & Bunker Brewing this past summer 2020 you may have already come across The Shuck Wagon, a mobile oyster shucking food cart run by Spartan Sea Farms, an aquaculture operation in Freeport. This year they are expanding with a second food cart which will be located along Portland's waterfront, as well as, available for catering services. Launch date is Memorial Day weekend 2021.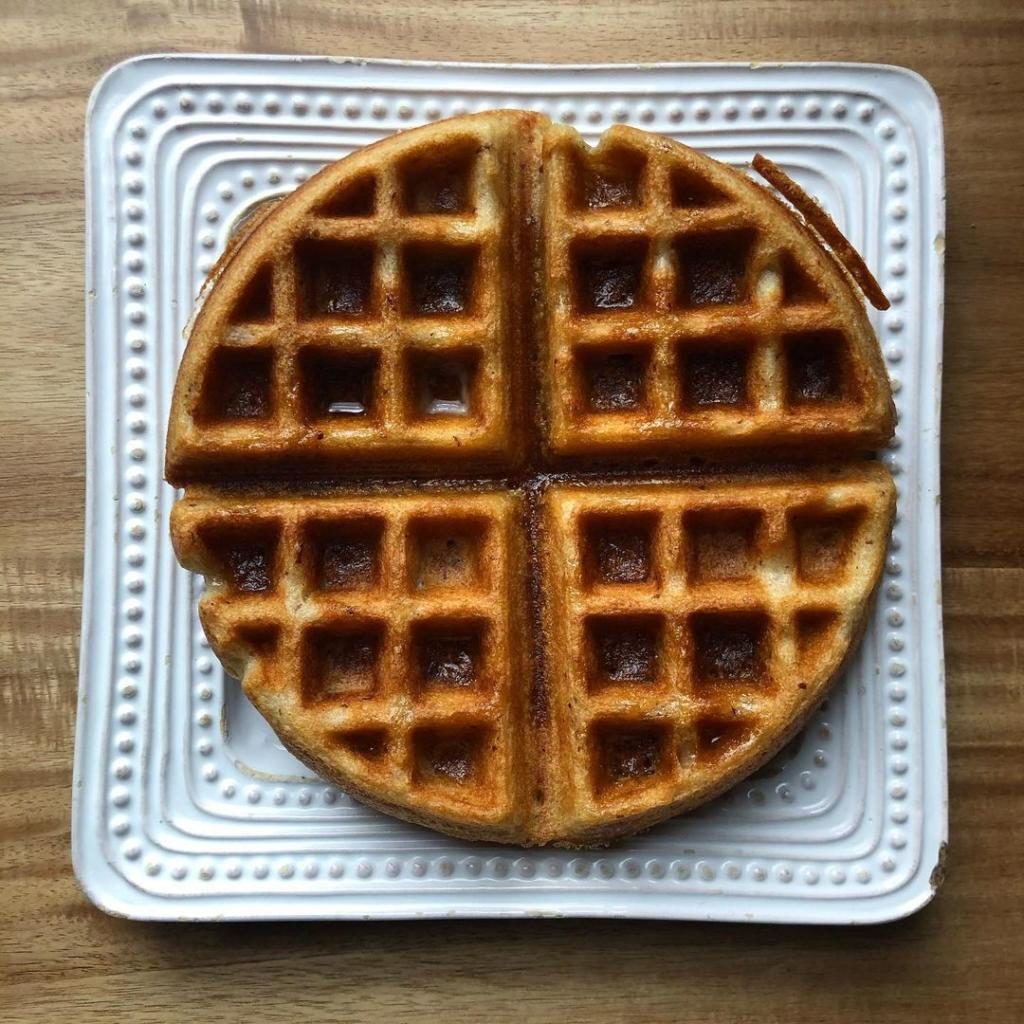 The Paddy Wagon: Owner Luke Benning & David McGuirk will be serving up traditional pub fare outside Free Range Fish & Lobster on Commercial Street. To start, the menu will include haddock or pollock & hand-cut fries (all gluten-free), battered sausages, & chip butties with a marbled egg, with a bangers & mash special on Saint Patrick's Day. Menu will expand as time goes on. Both owners have grown up with this style of food as Dave is a Dublin native while Luke's dad is from England.
The Pink Waffle: You may have seen or heard about their recent February pop-ups at Figgy's Takeout & Catering which served as an early taste of what is to come. The Pink Waffle Trailer debuted some of their signature waffles, such as The Business Time (bacon or sausage, egg, & cheese), the Vegan Biz (GF waffle, portabella mushroom, tofu bacon, & pesto mayo), & more. Owner Roux Kehoe hopes to hit the road come March 1st, 2021. 
Vy Bánh Mì: Bringing the popular Vietnamese sandwiches, Bánh mì, to Portland, Minh Nguyen & his wife, Vy Phan, are launching their food truck sometime in early March. Originally from Vietnam, Minh & Vy moved to Portland 10 years ago, telling us that this is their dream & they cannot wait to be on the road! Their food truck will offer 6 different Bánh mì on the menu (The Traditional Bánh Mì, Tofu, Grilled Beef, Grilled Chicken, BBQ Pork, Meatball) as well as Boba Tea. 
Wicked Fresco: Co-owned by Camila Sohm & Eric Mendoza, Wicked Fresco will operate in Portland & the surrounding area, offering Colombian & Salvadorian sweet & savory salads as well as hand-crafted sodas. Looking to launch this summer, menu items will feature Maine seasonal & fresh ingredients. 
& Portland isn't the only town in Maine having food truck fun, the East Lewiston/Auburn area will be introduced to L/A Tacos in spring/mid-2021! After spending some time on the streets of East Los Angeles, Owner Randall Smith has decided to bring the culture & food to the other East L/A, & will be serving up tacos with authentic taste, fresh ingredients & a bit of Mexican culture & flavor in every taco. Think classic meats on the streets available in mouthwatering form! Come time, you will be able to find L/A Tacos attached to the infamous Pinky D's Poutine Factory stable.
You can track them all this food truck season with the FoodTrux app (Instagram/Facebook). Download here: https://bit.ly/FoodTruxApp