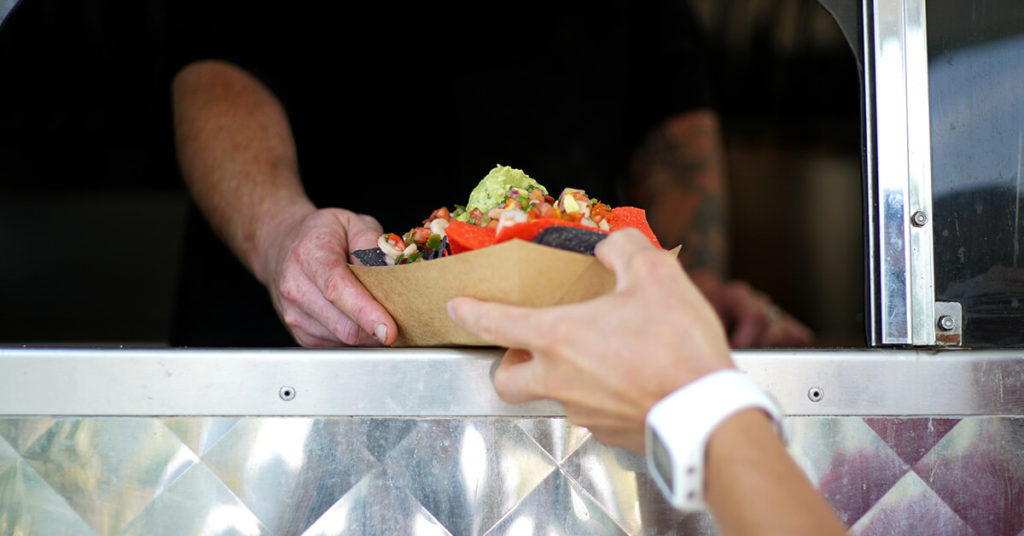 It's been an interesting last 6 months to say the least. As of July, Maine entered Stage 3 of its reopening process. That means that after a long winter of many restaurants shutting their doors and takeout becoming the new norm, the culinary world here in Portland has slowly and cautiously begun to open back up. And with the warmer weather also came another comestible industry: food trucks. 
The embodiment of carryout by design, food trucks were already poised to fit in well with the new health and safety guidelines. Although we have sadly watched a few of our favorite eateries close their doors for good, the current climate has not stopped food trucks from continuing to blossom all over Portland. In a world full of bad news, it's comforting to see that one of Maine's fastest growing culinary industries has continued to fight on despite all odds. Here are some of the latest and greatest additions to Portland's ever-growing fleet of foodie-fueled four-wheelers.
Download the Portland, Maine based FoodTrux app on your smartphone to help you find some of these new up-and-coming food trucks!
Little Easy Snoballs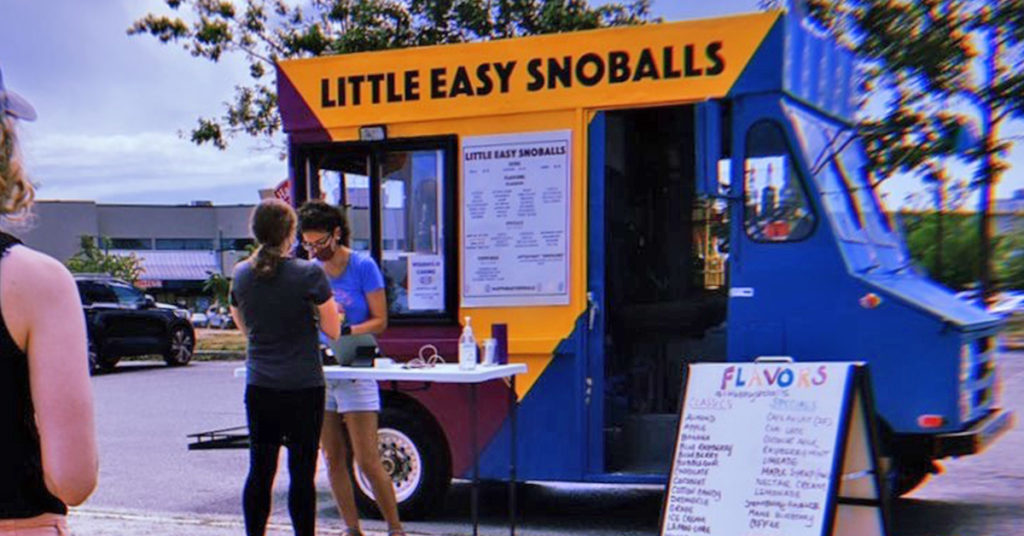 I wasn't kidding when I said shave ice is having a renaissance. However, unlike its cousins the shave ice and snow cone, the snoball got its start in New Orleans and isn't hard or crunchy. As the owners Cassie and Lauren put it, their snoballs are 'soft and light like fresh Maine snow'. This married couple is as sweet as the treats they serve, and they wanted to bring a little of that NOLA goodness to us grateful Mainers.
What makes a New Orleans snoball so good though? It's not just the soft, fluffy ice. The real kicker for these little delights is nectar. Nectar soda syrup is of New Orleans descent and was popularized in soda parlors across the city. With a taste between almond and vanilla, its cake-like sweetness will become a new favorite of yours in no time. And maybe throw some Marshmallow Fluff on top while you're at it.
Follow Little Easy Snoballs on Instagram or like on Facebook for weekly hours and schedule.
Lucky Lou's Place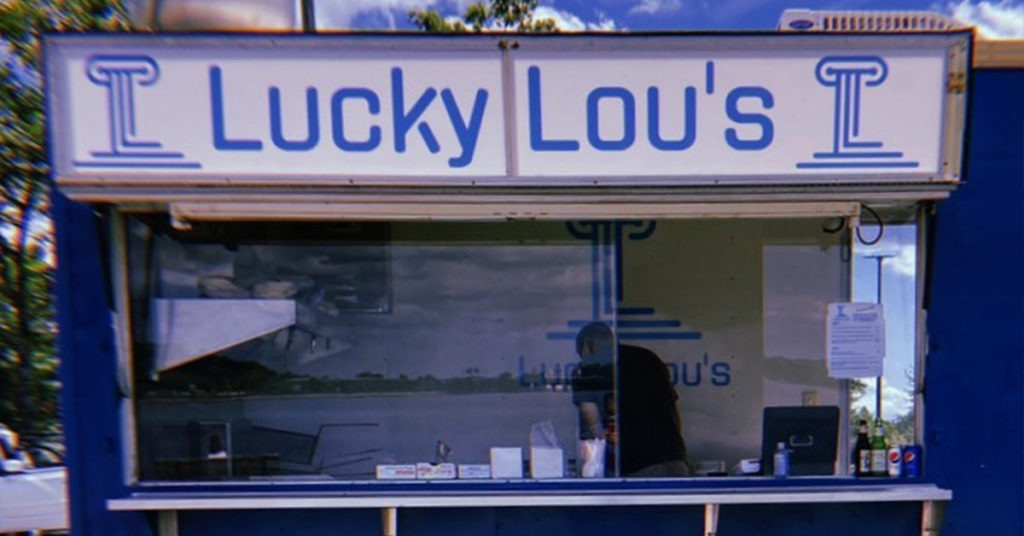 I have a confession. I'm not the biggest fan of gyros. I know, I know. It's foodie heresy. But the problem was I hadn't found a gyro that really wowed me with its flavor. That all changed with Lucky Lou's. Named after his late father-in-law, Gus Alivizatos has brought his love of Greek food to the streets of Portland in a big way. 
I can't say I've had a gyro with shaved beef so tender that it melts in your mouth, but that's what Lou's is bringing to the table. Topped with generous globs of feta-filled tzatziki, tomato, and onions, it was easily a meal for two but so delicious it was gone in a matter of minutes. Not to mention the Greek Fries with its thick-cut potato wedges topped with more tzatziki and feta for a flavor experience you won't soon forget. And now with spanakopita on the menu, you're ready for the Greek feast of a lifetime. 
Follow Lucky Lou's Place on Instagram or like on Facebook for weekly hours and schedule.
Two Texans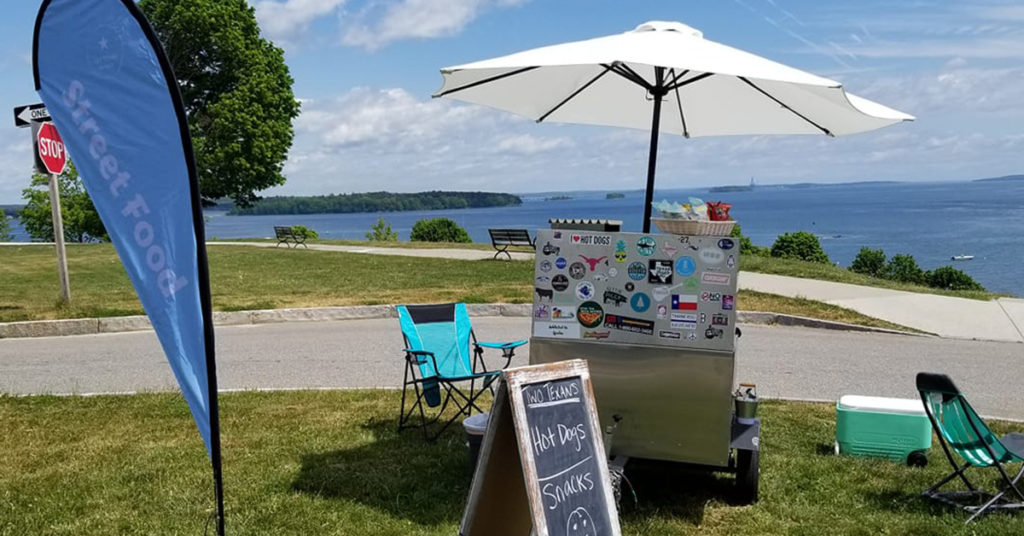 Not quite a food 'truck' per say, but definitely worth a spot on this list. Two Texans was founded by two, well, Texans! Krystal, a born and raised native of Austin, and her girlfriend Savannah from Dallas wanted to share some of their favorite local fare with us Yankees. And frankly, thank goodness they did. Otherwise we wouldn't be treated to such delicacies as deer chili or pimento cheese hot dogs. These mind blowing flavor combinations aren't something you see every day, but while the dogs are the name of the game, there's another Tex Mex star that really steals the show.
Breakfast. Tacos. Now, I'm sure you've had a breakfast taco before. But have you had an authentic Texas breakfast taco? Apparently they're a completely different breed than what we're used to up North, and I can confidently say this is true. You haven't really lived until you've had a Texan breakfast taco stuffed with scrambled eggs, sausage, bacon, cheese, and most importantly, potatoes. Potatoes are what make a true breakfast taco. If you don't believe me, pay these fine Lone Star ladies a visit on the Promenade one weekend and see what all the hype is for yourself.
Follow Two Texans on Instagram or like on Facebook for weekly hours and schedule.
Cargo Pizza Company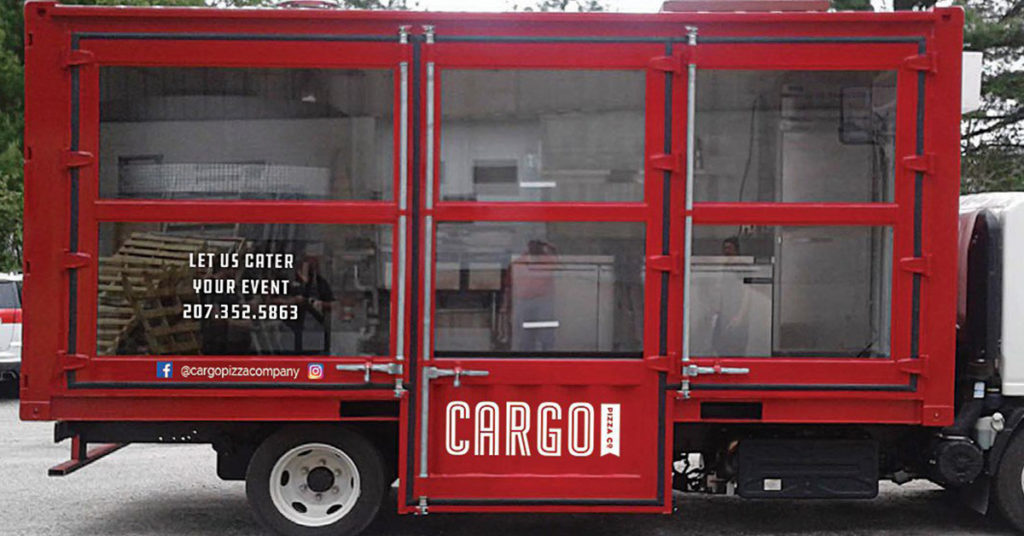 If you've ever been to a pizza place like Flatbread or Ricetta's, then you've seen your pizza be made right before your eyes in their great brick fire ovens. But have you ever seen your pizza made before you in a food truck? Cargo Pizza Company may be one of the most unique food trucks around. Partly due to the fact it's a refurbished shipping container! But also because one side is entirely outfitted with windows that let you look right in to the pizza-making action. With delicious pies such as the Herbivore and a rotating selection of specialty toppings, pizza doesn't get quite as 'transparent' as this kitchen on wheels.
When they're not on the Promenade on the weekend, you can find Cargo Pizza Company at Congdon's After Dark down in Wells. So keep your eyes peeled for the giant red food truck that looks like a shipping container on wheels, because within it contains some of the freshest, most unique pizza you'll find in Southern Maine.
Follow Cargo Pizza Company on Instagram or like on Facebook for weekly hours and schedule.
Halstead's Chicago Style Eats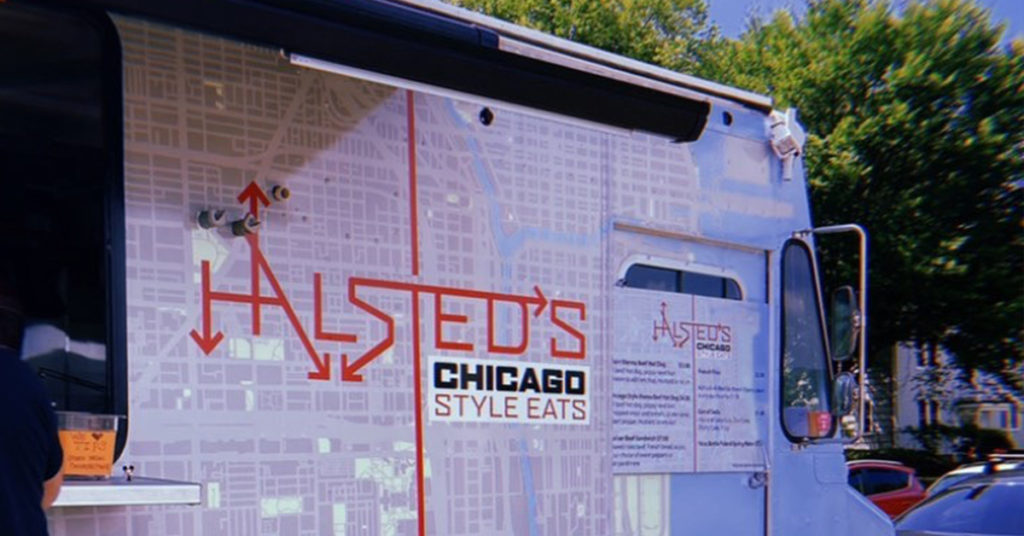 Ask the owners of Halstead's Chicago Style Eats what an 'Italian beef sandwich' is and they'll tell you there's only one way to order it: drenched in au jus and topped with hot pickled peppers. A distant relative of the shaved beef sandwich or cheesesteak, the italian beef sandwich consists of only a few simple ingredients. Shaved roast beef, french bread, au jus and sweet peppers are what make one of Chicago's most beloved culinary delectations. No cheese here, and frankly, you don't need it.
Owners Angela and Jeff Aspito and Joel Jeffrey are Chicago natives that came to Maine with the desire to share some of their most beloved staples with us lobster roll-loving natives. Vienna hot dogs also grace the menu, either Chicago style or plain, and all of it is worth a go. If you've never been to Chicago, these dogs and sammies are about as close as you can get without booking a ticket to the Windy City.
Follow Halstead's Chicago Style Eats on Instagram or like on Facebook for weekly hours and schedule.
Actual Foods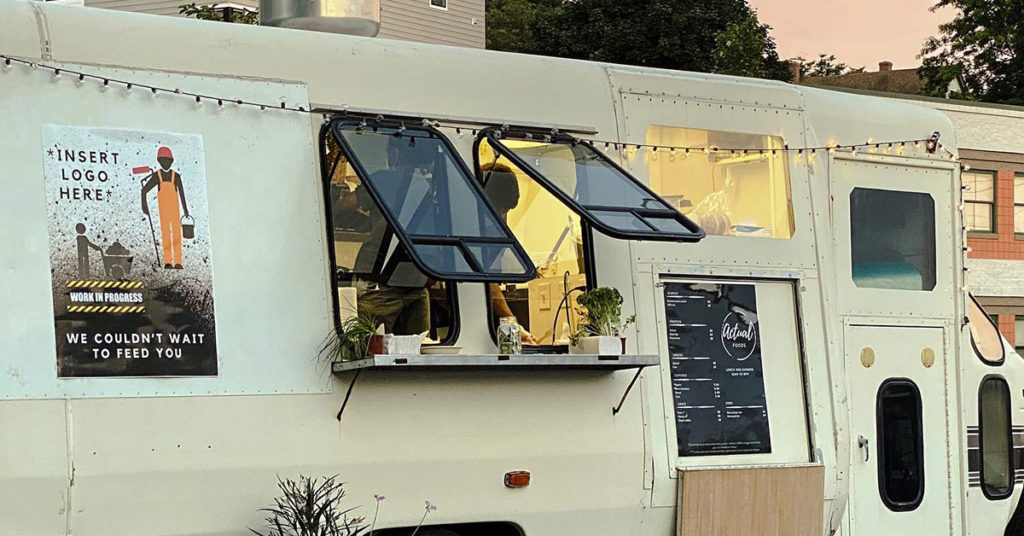 With all these beef sandwiches, pizzas, and tacos, maybe you're feeling like you're starting to get the meat and dairy sweats. If you're looking for a 0% guilt palette cleanser, look no further than Actual Foods. The concept was born out of owner Steffy Amondi's desire to create a quick, easy meal plan to aid in her weight gain journey. That passion for clean, healthy food and the desire to share it with others is what brought Actual Foods into existence.
The menu is a build-your-own model of ordering where you build your perfect bowl. With bases like zoodles and wild rice, proteins that range from meats to mushrooms, and a smattering of healthy toppings and sauces to bring it all together, customizing your own healthy, delicious lunch is made fun and accessible by Steffy and her team. Next time you're throwing back a few cold ones at a brewery, or need to change up your lunchtime routine at work, watch out for Actual Foods and don't be afraid to leave the carbs behind. (But come back when you're ready, everything in moderation!)
Follow Actual Foods on Instagram or like on Facebook for weekly hours and schedule.
George's North Shore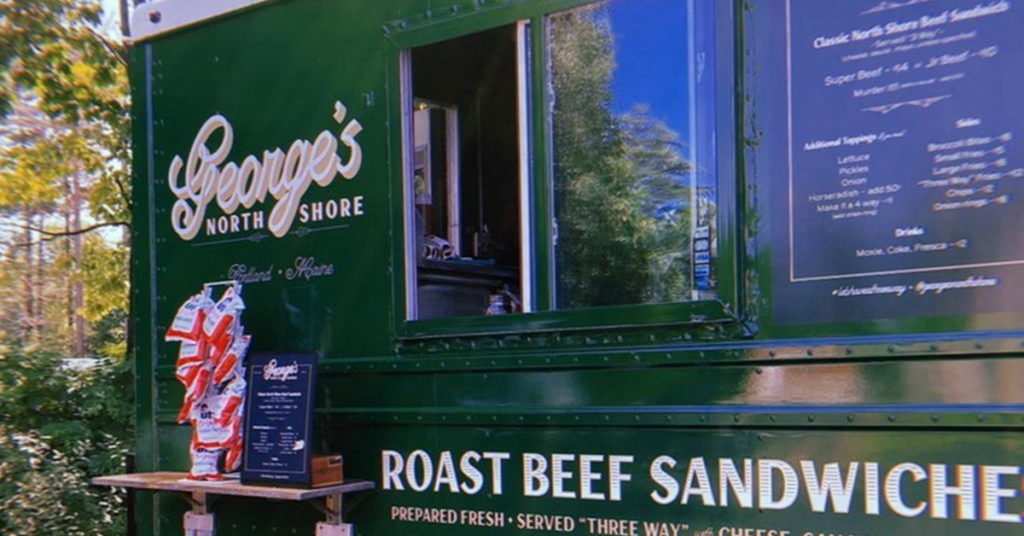 Now, I'm not saying I left the best for last. I love all food trucks equally and you couldn't possibly expect me to choose. But if you twisted my arm, I would talk your ear off about George's North Shore and their infamous 'Three-Way' style shaved beef sandwich. But Frannie, you might be asking, what's the difference between this beef sandwich and the other ones you've talked about? And what on earth is a Three-Way? 1) Everything. And 2) It's not what you're thinking.
Born in the North Shore of Massachusetts, many natives will argue over who makes the best North Shore roast beef sandwich. Some will say Billy's Roast Beef and Seafood. Others will swear by Nick's Roast Beef. But here in Maine, we don't sing our praises for Billy or Nick. On the peninsula, it's all about George. Founded by owners Logan and Allison Abbey and appropriately named after their dog, George Costanza, these two Mass natives are bringing the beef. A 'three-way' roast beef sandwich consisting of two grilled, buttered buns piled high with shaved, melt-in-your mouth beef that's slathered with cheese, mayo, and James River BBQ Sauce. 
This holy yet unholy combination is unlike anything you've had in Maine. It packs a wicked flavor punch that'll have you thinking about it for weeks to come. And frankly, it doesn't even stop at the three-way. That's right. There's a FOUR-way. Take your regular super beef sandwich, add onion rings on top and you have yourself a sinfully scrumptious sandwich that will easily become an instant favorite.
Pair that with their fries or broccoli-cheddar bites and you're in for a food truck experience unlike any other. I know we have some mixed emotions about our Mass neighbors right now, but George's only wants to introduce you to the best beef sandwich you've ever had and if that's wrong, I never want to be right.
Follow George's North Shore on Instagram or like on Facebook for weekly hours and schedule.