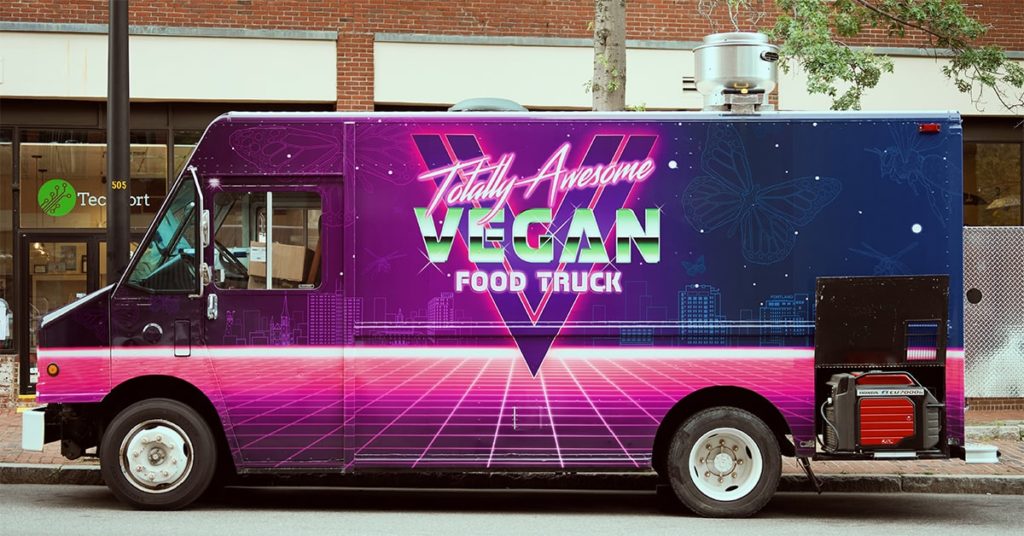 Announcing the friendly acquisition deal between two Maine startups working to coalesce and strengthen the national food truck scene: MaineFoodTruckTracker.com has been acquired by FoodTrux.co, a Portland-based tech firm with their own national food truck tracking app.
These two entities have come together to create a partnership geared toward keeping these rolling restaurants open AND accessible. This will give local food trucks in Maine, Denver, San Francisco, Seattle, and others, a state-of-the-art app to share their location in real time.
"We couldn't be more excited to help bring FoodTrux to foodies across the country and transition from our web-based app to an incredibly robust app available on mobile devices," says Maine Food Truck Tracker founder Nathan O'Leary, now an equity partner in FoodTrux. "Together with FoodTrux, we can offer a seamless food truck-finding experience for both locals and visitors in food truck hot spots around the country."
FoodTrux CEO Matthew Noone is also excited about the possibilities presented by this deal: "Because Maine Food Truck Tracker was first in the local market with more than 50% of the state's food trucks signed up, I couldn't be more excited to merge with them. The fact that both companies are based here in Portland, our home market for FoodTrux.co, just makes this collaboration all the more beneficial for us and the food truck operators.
"We're also able to tap into Nathan's immense expertise in digital marketing for tech startups by bringing him on as a member of our management team," says Matthew. "Nathan has built some amazing brands in Portland with PortlandOldPort.com, and CrateFull of Maine, and to have his established work merge with ours and further legitimize the FoodTrux brand as we take it national is invaluable."
The Year Of The Food Truck: 2020
It's no surprise that food trucks are more popular than ever this year, especially during the summer. Hungry diners from around the country are searching out food trucks for affordable gourmet fare. They also appreciate the special role food trucks are playing during the COVID-19 pandemic.
Social distancing, masks, and other protective measures are more easily applied to food trucks, as opposed to brick-and-mortar locations. Food trucks are in a unique position to provide wide-ranging access to some of the best food out there today in a safe, responsible environment during a very difficult time for both restaurants and diners.
More About FoodTrux.co
A fully interactive food truck finder available through Apple's App Store and Google's Google Play, the FoodTrux app utilizes a painstakingly designed user interface to customize overall user experience when looking for and finding food trucks via geographic location, culinary cuisine, and user favorites.
The FoodTrux app tracks food trucks on an easy-to-use map with turn-by-turn directions easily guiding users to the info they need to know – menus, prices, special promotions, and food truck-related events. In addition to broadcasting a truck's current location, it will also display future locations so that customers can be one step ahead of their favorite food truck.
FoodTrux bridges the gap between the needs of consumers and food truck vendors and provides an unparalleled tool for the 90 percent of the public using a smartphone today (not to mention that apps are used 35 percent more today than they were five years ago). Likewise, the food truck industry has seen significant growth, expanding by nearly 20 percent in 2019 alone.
"The food sector today is becoming increasingly mobile, fragmented, and on-demand," says Noone, whose inspiration for the app came from hunger. "It stemmed from a craving for a taco after a hockey game with my son, resulting in an unrelenting, unsuccessful search for a food truck."
For more information and to stay tuned to the latest in the southern Maine and national food truck scene, download the FoodTrux app and find us on social media.

Interested investors should contact Matt Noone at info@foodtrux.co, or at 207-776-8929. As seen on Yahoo News & Maine Biz.